About Us
Established in the year 2012, we Universal Blue Ocean Consultant is a reputed company engaged in providing temporary foreign workers in Canada. Our services are widely acknowledged and sought after in various sectors like Hotels, Casinos, Constructions and Transport industries. Universal has hired experienced and highly qualified professionals who have in depth knowledge of the consultancy about Canadian immigration policies. They help in carrying out all the crucial and important activities of the work permit process. These professionals understand the needs of clients and provide them with adequate, flexible and effective manpower solutions. We also provide excellent customer services to our clients and help to resolve all their queries and doubts.
We have gained high commendation from clients due to the exceptional quality of the services offered by us. Our services are fully personalized as per the demands of our esteemed employer and clients.
We have offices in Canada that assist our numerous clients settle down to a new life in one of the richest countries in the world.
Get to know of our expertise and how we helped nationals from all over the world immigrate to Canada fast. Learn more about the better quality of life you have always dreamed of for your family!
Immigrating to Canada is a critical decision to make. We know how important it is for you and your family.
You commit time, effort and valuable resources in order to get a Canadian visa. We commit the same level of perseverance from our team because we know what is at stake - your future and that of your family's.
Welcome to our site. Get to know us and understand how we have successfully helped different countries immigrant to Canada quickly and be the quality of life they have always dreamed of for their families.
Have your credentials assessed by our team. We can find the best option for you. Let's sit down and talk about it. Consultation is free. Just contact us for an appointment.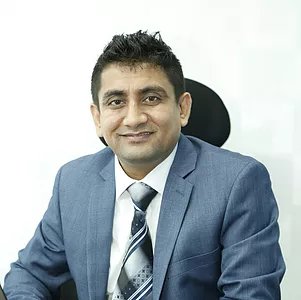 Mr. Saroj Bista, Managing Director of Universal Blue Ocean Consultant, has 10 years of experience and high level of expertise in Canadian immigration matters. He provides advice to foreign nationals who are looking to obtain Work Permit and Immigration to Canada, and is focused on getting clients to Canada in the shortest possible time.
With years of dedicated and professional service, Mr. Bista has a proven record of a large satisfied clientele base. He has assisted in changing the lives of hundreds of people and families who have settled in Canada and live safe, and prosperous lives today. He regularly visits various operating countries in to meet his clients personally, and is possibly one of the very few authorized Canadian Immigration Consultants that offers this personalized, one on one consultancy style during every stage of the application process.
If you would like to connect with him online, or on his travels, please email him at saroj@universalblueocean.com.
Somayeh Esmaillu is a member in good standing of ICCRC (Immigration Consultants of Canada Regulatory Council), RCIC # R509912, and a member in good standing of CAPIC (Canadian Association of Professional Immigration Consultants) provides immigration advice legally, represents CIC on behalf of our clients.
We are an enterprise of people who are looking beyond traditional ways of doing business, beyond conventional thinking and the common perceptions of the industry. We always take immigration a step higher in everything we do.
We are a team where innovation is celebrated and optimism is inherent in how we think and act, because everything we do contributes to our clients' success. That is where we get a real sense of job satisfaction.
Our Business Consultant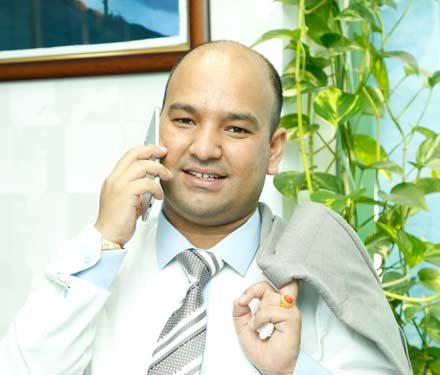 Ankit Khadka
Entrepreneur/ Manager/ Visiting Business Consultant
MBA / BUSINESS CONSULTANT /MARKET RESEARCHER

Location: Manchester United Kingdom
Contact Details: ankit@universalblueocean.com
Phone: 00447947748637
Short biography
Ankit Khadka MBA is the Visiting Business Consultant of Universal Blue Ocean Consultant, Dubai, UAE. He is an independent business consultant, specialising in the professional services sector, with over several years' marketing experience.

He advises clients in analyzing, implementing and evaluating business projects to meet performance expectations utilizing varied business practices, core competencies and key skills includes increasing sales and business performance mainly through identifying, planning and implementing marketing strategies, prioritizing and streamlining services. Completing objectives from conception to completion within budget limitations and strict deadlines. Well networked, a skilled negotiator and an excellent company ambassador, securing company image and productive partnerships.
Few striking features of our services are:
Reliability.

Flexibility.

Timely completion.

Result-oriented approach.

Professional management.